What is Mind Care Choices?
We've partnered with community mental health services providers to coordinate and deliver Mind Care Choices, offering treatment and support to eligible Bupa customers with a diagnosed mental health condition living in Tasmania, Victoria, the Australian Capital Territory, New South Wales, Queensland and the Northern Territory, to help them manage their mental health support and care needs.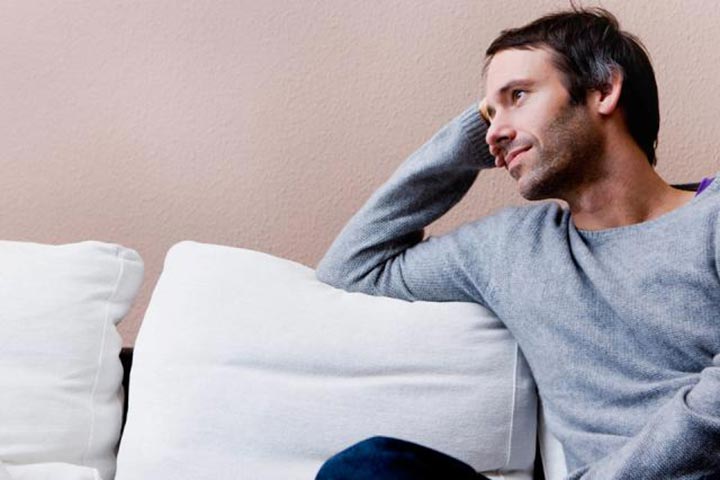 Why we developed Mind Care Choices
Almost half of all Australians aged 16-85 years will experience a mental health disorder at some time in their life. Bupa is committed to helping our customers live longer, healthier happier lives. We believe that to do this, it's important to support our customers to take care of not only their physical health, but their mental health too.
Reliable clinical studies in Australia and internationally have found that hospital is not the only setting where people experiencing a mental health condition can receive care and support. The research suggests that a "balanced care" model that includes community-based mental health support services as a complement to hospital care (if needed), can help improve continuity of care, adherence to treatment and quality of life.
Bupa research found that 87 per cent of our customers would prefer to receive mental health care in the community or in the comfort of their own home. However, community-based care options can be limited.
Mind Care Choices has been developed to support eligible customers who have a diagnosed mental illness and have experienced one or more overnight hospital admissions for mental health treatment. It is a community-based mental health service option as an alternative to traditional hospital care.
What are the benefits of enrolling?
Bupa is committed to providing you with the support you need, suited to your personal circumstances, based on best practice, to help make a real difference to your mental health recovery.
If you are eligible, and you consent to receive services through Mind Care Choices, Bupa will fund appropriate community mental health treatment for you, delivered by Mind Care Choices providers.
Treatment and support can be delivered in different ways, depending on what best suits your situation, including visits to you at home or in community settings (outreach), in clinic appointments, via audio or video conferencing (telehealth) and group activities, if available.
If you live out of the outreach service area, treatment can be delivered to you using secure video conferencing or over the phone in the comfort of your own home.
Who is eligible for Mind Care Choices?
To be eligible you will need to have been sent an invitation letter from Bupa or be referred to a Mind Care Choices services provider by your treating psychiatrist or GP. You will also need to meet other inclusion criteria. You must:
Live in a state/territory where Mind Care Choices is available (i.e. Northern Territory, Queensland, New South Wales, Australian Capital Territory, Victoria and Tasmania)
Have paid up-to-date Bupa Hospital insurance with full cover for Hospital psychiatric services
Be 18 to 85 years
Have a diagnosed mental health condition
Have experienced one or more overnight admissions to a private hospital and/or have stayed in a private hospital for several days for mental health treatment in the past 12 months
Have a current treating psychiatrist or GP
Consent to receive mental health support services and to information being shared between your treating health professionals and Bupa.
Want to find out more?

If you'd like to talk us more about Mind Care Choices or find out if you're eligible, contact Bupa TeleHealth on 1300 030 238, Mon-Fri, 9am-5pm AEST.
Please note: This is NOT a crisis service. If urgent emergency care is required, please call 000 or Lifeline 13 11 14
Disclaimer
Fund, policy, wait periods and service eligibility rules apply.
This page provides resources and health information as a guide only, not as a substitute for medical advice or a professional endorsement. If you think you have a medical or psychiatric emergency, call 000 or go to the nearest emergency department.
References
Australia Institute for Health and Welfare. Mental Health Services in Australia.
Available from: www.aihw.gov.au/reports/mental-health-services/mental-health-services-in-australia
World Health Organisation Europe. Health Evidence Network. What are the arguments for community-based metal health care? 2003.
Available from: www.euro.who.int/__data/assets/pdf_file/0019/74710/E82976.pdf