Stay safe Victoria - we're all in this together
The health and safety of our customers is our number one priority. That's why we've made benefits for Telehealth consultations an ongoing part of Extras cover. You can get the care you need over the phone or video in the safety of your own home on a range of Extras services*, such as: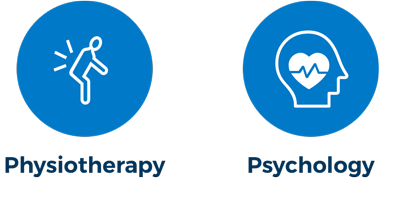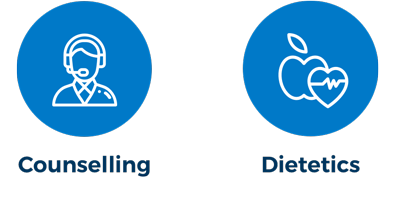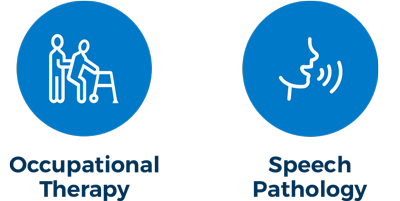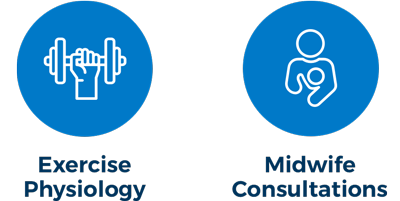 With times being a little unpredictable due to COVID-19, it's important to be kind to yourself, and your health. To see if you can claim, log in to myBupa to check your current 'Extras Usage', and ask your Bupa recognised provider if they offer claimable Telehealth consultations, it's that easy!
What is Telehealth?
Telehealth is a method of delivering healthcare that involves the diagnosis and treatment of clinical conditions via phone or video link.
Telehealth consultations are conducted in real-time and are proven to be effective in the treatment or management of some diagnosed clinical conditions.
What benefits are available for telehealth services?
If you're a Bupa member with the relevant service included on your Extras cover, Bupa will pay benefits* toward initial and subsequent telehealth consultations from 30 March 2020 for the following treatments:
Occupational Therapy
Psychology (benefits also available for couple or family consultations)
Counselling (benefits also available for couple or family consultations)
Speech Pathology
Dietetics
Physiotherapy (from 6 April 2020)
Exercise Physiology (from 6 April 2020)
Antenatal and postnatal midwife consults (from 27 April 2020)
Eye Therapy – video only (benefits available for services up to 30 September 2020)
Podiatry services (benefits available for services from 27 April 2020 up to 30 September 2020)
We're continuing to review the services we pay benefits toward. Some telehealth consultations are only available for specified conditions and treatments. Your provider will determine the appropriateness of a phone or web-based treatment based on individual assessment.
Use Bupa's 'Get an Estimate' tool in mybupa to check what benefits Bupa may pay, as well as any other out-of-pocket expenses.
*Benefits are up to your yearly limits, and waiting periods, fund and policy rules apply.
How can I access telehealth services?
Firstly, check if you're covered for the relevant services by logging into myBupa and viewing your 'Extras Usage'. Next, check with your practitioner whether they are delivering services via telehealth and are a Bupa recognised provider.
If your provider is offering telehealth consultations, they will also assess whether it's appropriate to use in your situation, including for the condition they're treating.
Who on my policy can access Telehealth?
If the service is included on your current level of Extras cover then anyone on your policy can claim benefits toward treatment provided via telehealth, as long as they've served their waiting periods and haven't used their yearly limits.
Keep in mind, the provider will assess whether telehealth is appropriate to use for the treatment they are providing to an individual.
Who can provide these consultations?
In most cases, consultations will be scheduled and delivered by your regular practitioner. Your provider will determine whether they are able to deliver the service by telehealth consultation. Bupa will only pay health insurance claims where the service is delivered by a Bupa recognised provider.
It is up to the practitioner's discretion to ensure that each telehealth consultation is delivered where it's considered appropriate for the individual person and the specific condition being treated at that time.
How do I claim my consultation?
The easiest and safest way to claim right now is online or via the myBupa App. We've made claiming easy with our step-by-step tool. Better yet, you'll generally receive payment into your bank account within 24 hours.
Depending on the service, you may need to upload a receipt when submitting your claim. Remember to ask your provider to email you a copy of your receipt for claiming purposes.
If claiming at a HICAPS terminal, make sure you or your provider enters the 19-digit number on the reverse side of your membership card.
Where can a telehealth service be performed?
Consultations can be performed anywhere you feel comfortable & that is appropriate for your appointment. We'd recommend choosing a location that is private and secure, which is free of obstruction and interference.
What technology do I need for telehealth consultation?
You must have a device (mobile or computer) that enables an audio and/or visual link with your provider at the time of consultation. Talk to your provider before your scheduled appointment to see if they have a preferred method.
What are the privacy requirements?
The general privacy requirements for video consultations, relating to confidentiality, patient consent and security of patient information and medical records, are the same as for face-to-face consultations. Video consultations bring a new dimension to privacy requirements given that they involve the transmission of sound, images and other data relating to the consultation. Video consultations should be conducted in a trusted environment using secure platform. If the possibility of third-party interception exists, the patient must be told and asked for their consent to proceed.
How can I get technical support?
The best thing to do if you are having trouble accessing your consultation from your device is to speak with your treatment provider and work through any technical difficulties.
What else do I need to know?
Telehealth consultations must meet the following patient/provider criteria in order for Bupa benefits to apply:
Must be delivered by a Bupa recognised practitioner. Ask your provider to be sure they are recognised.
Both the practitioner and patient must be located within Australia at the time of the consultation.
Must be undertaken using an appropriate telehealth delivery service that satisfies the requirements of the patient/condition to be treated and is in accordance with industry association guidelines.
Is considered a substitutional service, and meets the requirements, to what would otherwise be undertaken as a standard face to face consultation.
You have not been admitted to hospital or an emergency department at the time of consultation.
You cannot receive any compensation, damages or benefits for the service from another source (such as Medicare).
The service is delivered from 30 March 2020 (from 6 April 2020 for Physiotherapy and Exercise Physiology and 27 April 2020 for Antenatal and postnatal midwife consults and Podiatry) in accordance with industry association guidelines on telehealth consultations.
What about health aids and appliances purchased online?
We've extended benefits payable towards health aids and appliances purchased online until 30 September 2020. Benefits are payable as per your policy inclusions, including any yearly limits or sub-limits that may apply.
A benefit is payable:
Where the purchased health aid or appliance is covered on your policy
For items purchased online or in person
For existing items that currently attract a benefit
For items that are not custom made for a client or do not require customisation
Where the pharmacy, Bupa recognised provider or medical device company is located within Australia
The device is TGA approved (where applicable).
A benefit is not payable:
During a waiting period
For online purchases from overseas providers
For online purchases from a non-recognised source such as eBay, Gumtree or Facebook
For custom made items e.g. orthotics, braces, splints, surgical shoes
For postage costs.