Essential 50 Visitors Cover
From
Per week
| | | |
| --- | --- | --- |
| Hospital Services: | Medium | |
| Medical dollar benefits (MBS fee): | High | |
| Pharmacy benefits: | Low ($300 yearly limit) | |
Mid 60 Visitors Cover
From
Per week
| | | |
| --- | --- | --- |
| Hospital Services: | Medium | |
| Medical dollar benefits (MBS fee): | High | |
| Pharmacy benefits: | Low ($300 yearly limit) | |
Essential Lite Visitors Cover
From
Per week
| | | |
| --- | --- | --- |
| Hospital Services: | Medium | |
| Medical dollar benefits (MBS fee): | High | |
| Pharmacy benefits: | Low ($300 yearly limit) | |
Essential Visitors Cover
From
Per week
| | | |
| --- | --- | --- |
| Hospital Services: | Medium | |
| Medical dollar benefits (MBS fee): | High | |
| Pharmacy benefits: | Low ($300 yearly limit) | |
Reciprocal Health Cover - Basic
These covers don't include Reciprocal Health Cover - Basic, which can be purchased to help eliminate the Medicare Levy Surcharge. For more information visit bupa.com.au/rhc.
Waiting Period
Don't forget you may have a waiting period of up to 12 months. For more information click here.
All cover options include 100% Australian Government visa compliant Get your health insurance visa letter instantly 100% Emergency ambulance cover by our recognised providers Access to public and private hospitals

Access to private doctors and specialists Repatriation cover
4 things to do after finishing your studies in Australia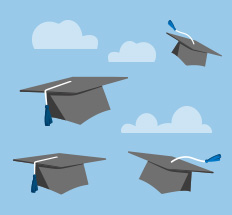 If you're an international student reaching the end of your studies, you're in the exciting position of considering where to go from here. The possibilities are endless. But to help simplify things we explore four main options available to you and look at the pros and cons of each, outlining your visa and health insurance needs along the way.
Contact us to find out which cover suits you
Call us
Speak to our support team, Monday to Friday 8am to 6pm (AEST).
Dial 1800 888 942 from within Australia
Dial +61 3 9937 4223 from outside Australia
Visit a Bupa Store
Meet a Bupa Consultant in-person at a one of our many Bupa Stores across Australia.
Find your local Bupa store.
E-mail us
Send an e-mail inquiry to our Overseas Student support team.
oshc@bupa.com.au.
Frequently asked questions
Looking for Overseas Student Health Cover (OSHC)?
Are you an international student in search of cover?
If you come to Australia to study then you'll need adequate health cover before your visa can be granted.
Check out our OSHC offering and put your mind at ease while you are in Australia.
Get a quote
Looking for 482 (formerly 457) visa health cover?
If you are applying for a Temporary Skill Shortage (TSS) visa (Subclass 482) you are required to have health insurance for yourself and any family members that are travelling with you. All of our working overseas visitor covers fulfil this requirement and support 482 visa applications. Once you have applied for cover with us, we will email you a verification of cover letter to support your 482 visa application instantly.
Looking for non-working visa health cover?
Are you on a non-working visa in search of cover?
Visas whose main purpose is not related to working in Australia, such as retirement or tourist visas
Non-working visa covers start from $34.82 per week3
Do I need Overseas Visitor Cover?
Yes
If you're visiting Australia and you plan to work here, you must have adequate health cover that meets the requirements set out by the Department of Immigration and Border Protection (DIBP).
All of our working overseas visitor covers fulfil this requirement and support 457 visa applications.
Aside from that, it's always a good idea to prepare for the unexpected. When you're covered by Bupa's working overseas visitors cover, you can enjoy your time in Australia with greater peace of mind.
What do you get when you join Bupa?
All covers include:
A confirmation letter via email, as required by the Department of Immigration and Border Protection (DIBP), for your working visa application, sent instantly.
Access to our extensive network of providers
Access to Australian and overseas 24 hour health advice line at no additional cost
Access to online health support guides and tools
More for members
An exclusive range of health discounts, tools and information including:
gym discounts
discounted movie vouchers
discounted theme park entry