Welcome to the Bupa Get Ready Hub
Getting your family ready for the TRY is exciting and always fun.
The Get Ready Hub is here to help you,
so scroll down for tips to get out and play in the sun!
There are so many activites on the day,
so remember Bupa has you covered every step of the way.
It's super easy to switch
Join today to receive 6 weeks free!*
+ the VIP member experience on the day
Terms and Conditions apply
Find out more
What to expect at the TRY
Bupa Family Support Zone
On event day, head to the Bupa Family Support Zone to create your FREE support board. It's also a great family meeting spot before, during and post event.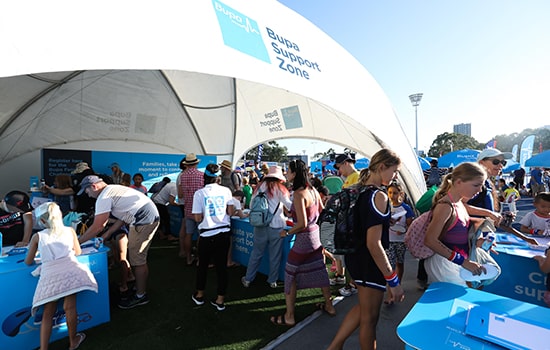 WIN TRYathlon Prizes!
On the day, make sure to head to the Bupa Family Support Zone and enter in our competition for your chance to win. Thanks to our Bupa Plus partners, Garmin, Event Cinemas and RedBalloon for contributing to the awesome prizes.



Fast-track as a Bupa member
Don't forget your Bupa membership card or download the digital version to flash at the Bupa registration express lane. In the meantime, head to Bupa Plus for member exclusive sport discounts including New Balance and Speedo.
Want more family fun?
Head to our Connected Families Hub for more fun events and games.
Find out more