UPDATE FROM DEPARTMENT OF HOME AFFAIRS (HOME AFFAIRS)
Home Affairs is aware of the limited availability in our centres and that appointments may exceed the time frame given in your Request for Health Examination letter.
Home Affairs will take the service disruptions into account when considering your visa application. You do not need to contact Bupa to seek an earlier appointment.
Customers may be given additional time to complete checks and provide the requested information. In line with the advice set out on the Department's website, if you are unable to undergo the health examination with the requested timeframe in your Request for Health Examination letter, you should notify the Department by attaching details through your ImmiAccount.
For any questions regarding your visa application, please contact your visa processing officer. Please understand that the Home Affairs is aware of the current situation and if you have any concerns relating to your visa, you can call them directly on 131 881.
---
STATE/TERRITORY COVID-19 GUIDANCE WHEN ATTENDING YOUR APPOINTMENT
You are required to follow your respective state and territories' health advice on Covid-19 requirements:
If you are required to wear a face mask during your appointment, please ensure it is worn properly.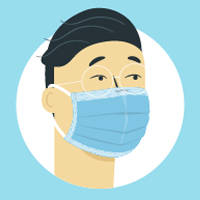 Cover your mouth, nose and chin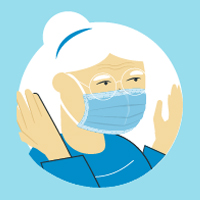 Avoid touching the mask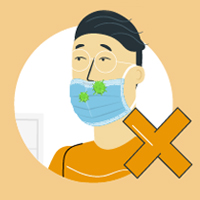 Do not wear the mask only over mouth or nose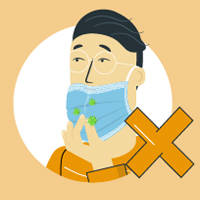 Do not remove the mask to talk to someone or do other things that would require touching the mask
---
BEFORE YOUR APPOINTMENT
In light of the current COVID-19 pandemic and to ensure we can meet Australian Government guidelines; we have implemented safety measures to ensure we protect the health and safety of our customers and staff. Please note appointment availability is impacted by health and safety measures that we have taken to protect yourself and our staff. To find out more about the safety measures we have taken within our centres please visit our FAQ page.
To ensure the safety of yourself, our customers and our team, please DO NOT attend for your visa medical examination if you:
have symptoms of fever, cough, shortness of breath, sore throat, or runny nose. We ask that you do not attend for a visa medical examination until you have sought appropriate medical care and your symptoms have fully resolved. If your symptoms relate to an ongoing chronic condition, please bring with you a letter from your GP explaining the condition.
have been in recent contact with a known case of COVID-19. Please follow your respective state and territories' health advice on how long you should wait before attending your visa medical examination.
have been advised by your local health authority to stay home, self-isolate or quarantine.
If any of the above applies to you, please contact us to discuss your appointment options.
Bupa has implemented physical distancing requirements which reduces the number of people who are able to attend our clinics at any one time. Only visa applicants should attend the appointment. If support is required, this should be restricted to essential support only.